Episode 104: Spit Hot Fire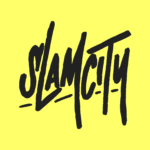 SHORT ATTENTION SPAN
What Would Jenny Huan Do?
Shazam Listening Party
Taking Dumps At Work
Scratch Resistant Plastic
Diet and Exercise: Health Drinks
Foxtrot PSA: Be good to Mutha Urf and be better to yo mama. Use your imagination when you jack off to save battery life and keep your memory strong. I'm not sponsored by Chester's Flamin Hot Fries but I should be.
GMN 2020
Questions from the press for a gentleman/scholar/politician:
What is your favorite horror movie?
Which Halloween costume wins Best Costume?
Have you tried any good Fall seasonal beers?
What is your stance on the iPhone 11 Pro?
Will Foxtrot be your running mate?
Is boneless Korean Fried Chicken on a date acceptable?
THIS IS THE NEWS
WHAT I HAD FOR LUNCH
DEEPFAKE SPONSORS
Sogi Crispee Flakes cereal
Deez Nutz
Urite condoms
Buh Lee-Dat oyster sauce
Brought to you by Urite condoms, when shit ain't tight or if it bites, wrap it up and Urite. Urite brand condoms keeps ya dick alright – even with them uptight broads that insist you can't go raw… don't kick them to the curb just yet!! Just say, "urite" and everything is outta sight. UriteXL Don't kick that uppity bitch to the curb just yet! Just say, "Urite" and everything is outta sight. Now in XL FORMAT, keep tagging Urite XL gots you covered from tip to taint. Found in all major department stores and swapmeets. And quarter-turn gas station vending machines. Truck stops and bodegas Even your local neighborhood dealer got a pack for sale.
Added October 23rd, 2019