Episode 143: Boomchi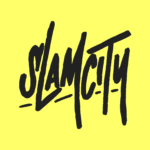 Gemini and Arthur meet up at Daddy Juice Studio in the Beaded Curtain District with Foxtrot and Burrito via Jitsi for their recap of the short week, play everyone's favorite Slam City classic guessing game What I Had For Lunch, comment on odd news, and reflect on what they learned this week.
Gemini did a live stream where he attempted to make a tornado omelette.
Burrito went outside to check the mail to get some cars.
Spill the Beans, Burrito – Burrito's red faux leather desk chair finally arrived.
This is the Newz
Marijuana vending machines now available in Colorado with more to follow
America Has Two Feet. It's About to Lose One of Them.
If You Aren't Milking Your Corn, Is It Really Summer?
Russell Kirsch, Inventor of the Pixel, Passed Away
Microsoft Internet Explorer is finally dead
Bald eagle attacks $950 drone, sends it to bottom of Lake Michigan
A stash of beer and gum that dates back to the 1980s was discovered hidden behind the shelves of a Washington library
Ryan Reynolds Opens Streaming Service That Only Streams 2003's Foolproof
Marijuana company will destroy $2.6 million inventory of year-old vapes
Playhouse put on Airbnb as joke booked by family
Girl, 12, caught on camera gambling at Australian casino
Europe's largest 3D-printer just made its first two-story house
Swiss scientists create glow-in-the-dark mice to study cellular function
Man steals bucket truck, takes it for a drive through the Beaded Curtain Outdoor Mall
Martial artist uses nunchucks to light 21 candles in one minute
German circus sells jars of lion poop for gardening
Woman celebrates 103rd birthday by getting first tattoo
Michael Jordan shoes auctioned for $615,000, setting new record
Aquarium drains wishing waterfall for 100 gallons of extra cash
A man lived in a Tampa Bay-area stadium's luxury suite for over 2 weeks before he was arrested
YouTuber designs gun that shoots masks onto faces of those who refuse to wear them
Why Tokyo's New Transparent Public Restrooms Are A Stroke Of Genius
Kellogg's Mermaid, Frozen Waffles, Blue Raspberry
The next Girl Scouts cookie flavor to grace your mouth: French toast
An Arkansas farmer disguised himself as a woman to sneak into a cemetery and deface the grave of his longtime nemesis with animal carcasses
Poop transplant cures man's 'drunkenness disease'
56-year-old Pokémon GO trainer arrested for assaulting 55-year-old trainer
Japanese man rides 1,000 kilometres on stolen mamachari bicycle to see Tokyo for first time
Want to look good while staying safe? Put CCP Ultra Mask on your face!
Want to own one of the biggest ranches in Texas? It will cost you almost $320 million
The F-100 could sling nuclear bombs and launch itself into the air like a missile. Now it can be yours.
'National Anthem' NASCAR car stolen from Cracker Barrel parking lot in Georgia
3 Things That Four Dudes Learned This Week
Durian on a pizza
Slam City Durian Sour
86 US Agencies can arrest you
WAP
Deepfake sponsors: Foxbox VPN, Julio Tejas, Daddy Juice Energy, Zero Gravity
Added August 26th, 2020