Episode 145: Polishing The Turd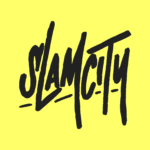 Gemini and Arthur return to the Daddy Juice Energy Studio with Foxtrot and Burrito on the other side of the glory hole.
Audio begins with a bonus pre-show behind the scenes so you can see how the checks are cashed: Arthur reflects on editing the previous episode. Foxtrot talks chainsaws. Gemini's beer breakdown. Superbad drawings on Slam City's OnlyFans page. Quick notes discussion. Finger flute. Show starts at 5:48.
The ad read for Foxbox VPN brings up a couple Japanese fetishes and a promo code in Latin that the Intergalactic Boba Runners discuss before they review their week.
Burrito went to a few stores to run errands and is working on a mountain bike. Gemini Jackson was on the CSCB campaign trail.
What I Had For Lunch.
This Is The Newz.
Japan's 'flying car' gets off ground, with a person aboard.
'Black Panther' actor Chadwick Boseman dies at 43 after 4-year fight with colon cancer.
Ecuador couple certified as oldest married pair, nearly 215.
First trial of LSD-MDMA set to test safety and treatment potential.
Amazon wins FAA approval for Prime Air drone delivery fleet.
Andrew Lloyd Webber dropped a 'Phantom of the WAPera' Cardi B remix and we regret to inform you music is cancelled.
Post Malone Becomes Co-Owner of Texas' Biggest Esports Group.
Woman arrested in mountains of Japan for attempted murder with bow and arrow.
Slam City Re-enactment: Felony Charge Over Illicit Juul Scheme.
Woman spends $135k on 'plastic doll' transformation.
Bella Thorne and OnlyFans controversy explained.
How to get the upper body of a burrowing frog.
Naturist couple will pay £2k to anyone who can help them move houses – but the person must be naked on the job.
The Science of Bruce Lee's master move, the One-Inch Punch.
Move over, dartboards – Japan now has shuriken machines for ninja fun!
You Should Waffle Two Pieces of Pizza Together.
Customer handed eye-watering bill after misreading menu at Gordon Ramsay steak.
Pinterest pays $89.5 million to terminate San Francisco office lease.
Alternative-meat startup is hoping a 3D-printed steak can upend the meat industry.
Pro tip: Never be the first unless it's a gangbang.
SPAM shortage? Pandemic leads to production problems.
McDonald's and KFC Japan release new Tsukimi "moon-viewing" burgers.
Grandmother shows off 24-year-old McDonald's burger kept in a closet that she says has not rotted.
More than $130K raised for California family after girls seen using Taco Bell WiFi for school work.
CBP In San Juan Seizes $27 Million Found Inside Boxes Bound To St. Thomas.
Man arrested for peeing in beer cans and leaving them on the side of the road in Japan.
Consuming your own fecal microbiome may help keep off the pounds .
He had marijuana coming out of his WHAT?!?!
New research reveals how armpit aroma can be cue for passion.
Elon Musk: "Good chance you'll die" on Mars.
Tourist grabs a tiger's testicles as she poses for a photo at Thai zoo.
Calculating the reduction in worldwide deaths from liver cancer if the whole world drank more coffee.
Harry Perkins Institute of Medical Research study finds honeybee venom rapidly kills aggressive breast cancer cells.
Tony Stark wannabe spotted in a jet pack by two pilots at 3,000 feet. Now the FBI is involved.
Meteorite study suggests Earth has always been wet.
World record set for most crane games in one arcade with new game center in Tokyo.
New York state man breaks one-handed clapping record.
WTF We Learned This Week.
Humans are not born with kneecaps.
Foxtrot unboxes a package he received in the mail.
Bonus after party audio: Intergalactic Boba Runners admire their new Slam City full-color die cut vinyl stickers. A business without a sign is a sign of no business.
Deepfake sponsors: Foxbox VPN, Julio Tejas, Daddy Juice Energy, Zero Gravity Beer.
Added September 09th, 2020