Episode 146: Lo-Standard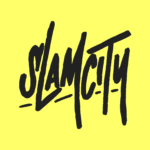 Gemini and Arthur meet up at the Daddy Juice Energy Studio with Foxtrot and Burrito dropping in via Jitsi.
The audio opens with a little pre-show banter from the Intergalactic Boba Runners. Is someone nearby stealing Burrito's wi-fi? Phobia discussion. Phone anxiety. Gemini works on his club song. Burrito uses his imagination re-designing the wax stage of a car wash. False start with the show actually starting at approximately 5 minutes, 36 seconds.
Foxbox VPN brings a couple fetishes for discussion: eproctophilia and acucullophilia. How Was Your Week? Foxtrot's dog killed and ate some baby bunnies. Gemini finished watching the true crime documentary on Netflix titled Staircase and talks about it. Spoiler alert. He explores a possible app called Gemini's Gemz. The Boba Runners brainstorm sending out CDs with Slam City episodes. Who can maintain 50 deep, meaningful friendships?
What I Had For Lunch. Burrito had fajitas. Arthur sat down at a restaurant for a burger. Foxtrot and Gemini both had pizza but from where? You just have to listen to find out.
This Is The Newz
Man advocates to rename boneless chicken wings "wet tenders".
McDonald's is adding a Travis Scott meal to the menu to win over Gen Z and millennial customers.
Man arrested after calling 911, asking if dispatcher wanted to buy egg rolls.
Taco Bell is removing Mexican Pizza and other items from the menu.
Jelly Belly founder to give away candy factory as part of 'gold ticket' treasure hunt.
Japan now has blue sake that changes color in cocktails.
Samsung Is Developing A Transparent Smartphone.
Hundreds of Americans Planted 'Chinese Mystery Seeds'.
Robot dogs join high-tech US Air Force exercise.
Naked lady swipes intimate item in naughty adventure in Fort Pierce.
Man dies after fight at strip club.
Jack Daniels is the Most Popular Liquor in Texas.
Yang Yang the giant panda celebrates his 23rd birthday in Georgia.
The latest shortage is live crickets.
Son sells 28 years of birthday whisky to buy his first home.
Vulgar pornography interrupts virtual schooling in another instance of "Zoom bombing".
Man makes Pringles last four hours to avoid wearing a mask on flight.
Bill Gates' Nuclear Startup Unveils Mini-Reactor Design Including Molten Salt Energy Storage.
The Benefits of Breast Massages.
Police search for a man they say caught fire after torching another man's car.
An Arizona man tried kidnapping an infant at a Flagstaff grocery store checkout.
UW-Platteville first in state to offer cannabis-related certificates.
Why Navy SEALs Wear Chuck Taylors in Maritime Operations.
Woman drops her iPhone 11 from more than 5,000 ft while paragliding.
Drunk driver arrested after crashing into patrol unit with 2 deputies inside.
Nearly a dozen fish species can WALK on land, study reveals.
Tesla's 'Full Self-Driving Capability' Falls Short of Its Name.
People who don't believe in God may get better sleep.
Creepy 'Geofence' Finds Anyone Who Went Near a Crime Scene.
Robot begins work at convenience store; hopes to replace humans by 2022.
Are Black Holes Made Of Dark Matter?
Alabama restaurant serves pickle pizza.
Coors Light truck crashes into Taco Inn.
Burger King Releases A Chocolate Whopper In Taiwan.
Cinnamon Toast Crunch is doing ridiculously well during the pandemic.
Reese's made a breakfast cake so you can have dessert in the morning.
WTF We Learned This Week.
Gorillas are constantly farting.
Deepfake sponsors: Foxbox VPN, Julio Tejas, Daddy Juice Energy, Zero Gravity Beer.
Added September 16th, 2020