Episode 147: Safe Wordz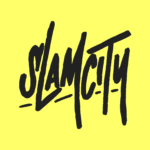 Gemini, Foxtrot, Arthur, and Burrito meet up at Daddy Juice Energy Studio to lay down more audio to feed the listeners and Slam Citizens. Foxtrot and Burrito are connected via Jitsi; Gemini and Arthur are in the studio.
Gemini watched a true crime documentary about a wine connoisseur scam artist titled Sour Grapes. Burrito got a new Godzilla figure. Arthur and Burrito both watched the new Mulan film to Gemini and Foxtrot's disappointment, but the conversation moves to actress Ming-Na Wen, who played Chun-Li in the Van Damme Street Fighter movie.
What I Had For Lunch. Foxtrot made it at home: cheese pretzels and a hamburger. He also had cake for breakfast. Burrito shares what he had for lunch earlier in the week but mentioned he had a torta and gives a quick review of the delicious Tex-Mex sandwich. The conversation evolves to talking about the Tex-Mex restaurant then back to what Burrito had for lunch: pork inasal. Arthur had a Cabana Bowl and a drive-thru margarita. Gemini made lo mein.
This is the newz.
Man jailed after crashing into marked police cars with $145 million of meth in his van.
Woman who deliberately cut off her own hand in insurance scam jailed for two years.
Akira-Like Electric Superbike Concept Provides Glimpse Into the Future.
Signs of alien life detected on Venus.
Taco Bell is now selling its own custom wine, Jalapeno Noir.
Panty thief gets an unexpected surprise after police reveal thong is not what it seems.
New unstaffed gyoza store in Tokyo sells pot stickers 24 hours a day.
All-plant-based katsu curry arrives at Ikea Japan.
Man Used Mirror To Spy On Bathroom In Gloucester Twp. School.
New website aims to help you cut back on 'doomscrolling'.
Florida city repeals 13-year ban on saggy pants.
The Chinese J-31 5th-Gen stealth fighter may be a total F-35 'rip-off'.
Man moves into new house, finds out it's covered with massive Simpsons murals on the outside.
Altoona man threw frozen pizzas at a store manager after a mask-wearing dispute.
Pringles try to wake from 'recycling nightmare'.
There is Now an Iconic Indomie Goreng Stir Fry Noodle Ice Cream Flavor.
Berks to pay $750K for 27 years of unbilled water.
Teen bitten on the penis by a snake while sitting on the toilet.
My massive 42L boobs caused my spine to 'COLLAPSE' and left me wheelchair-bound.
A growing business: Dutch develop 'living' coffin made of mushroom mycelium.
Walmart's drones take to the skies.
Secretive Pentagon research program looks to replace human hackers with AI.
Reese's rumored to be debuting a peanut butter cup stuffed with potato chips.
The show concludes with Arthur sharing that he learned that collector's value is not much different whether a Godzilla figure is in its original packaging or not. Burrito learned that Ming-Na Wen is Chun-Li in the JCVD Street Fighter.
Deepfake sponsors: Foxbox VPN, Julio Tejas, Daddy Juice Energy, Zero Gravity Beer
Added September 23rd, 2020