Episode 148: Patent-Pending Nanometer Technology | Personal Umami | There Is No Life Before Balmuda | It's Not What You Said, It's How You Said It | DJ Septapus and the Rabble-Rousers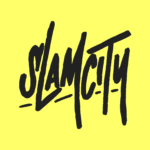 Gemini, Foxtrot, Burrito, and Arthur meet up at Daddy Juice Energy Studio to spend quality time behind the mics with their part-time friends and share ideas and commentary about life, lunch, news, and the ongoing quest for knowledge.
After the introduction, Gemini and Foxtrot were given a fat check from a returning deepfake sponsor: Sogi Crispee Flakes. A new script was provided, and the dapper duo do what they do best, botch the read. Arthur works with Gemini and Foxtrot to improve the read, but then it goes to Burrito and Gemini doing the read.
Burrito is back in the office where the cleaning crew started steam cleaning the carpet near the end of the day making Burrito cough non-stop.
In Slam City, Gemini Jackson's convenience stores are called Gemini-Marts. He hit the lottery and reinvested into the community as a slumlord. Gemini-Mart competes with Burrito's Bodega.
What I Had For Lunch brought to you by Jankem Podz. The returning sponsor gets a new ad read, and the hosts discuss the new flavor of pod. The Fortune Teller makes a brief appearance to answer Foxtrot's question.
Gemini Jackson's Umami Cookbook has 69 recipes for cooking long pig.
Burrito made fideo at home. Foxtrot made a microwavable steak burrito bowl. Gemini made breakfast for lunch: eggs, bacon, and Balmuda toast. The conversation goes into a discussion about Balmuda toast, the Four Horsemen, and the Quantimino™.
This is the Newz
Man shot his male doctor after he ejaculated during a prostate exam (fake but funny).
Backpackers find body at GSMNP campsite; Bear found scavenging on remains euthanized.
Newhall School District Cancels Classes Tuesday After Ransomware Attack.
100-million-year-old giant sperm found preserved in amber is the oldest ever.
Chuck E. Cheese wants to destroy 7 billion prize tickets.
Nintendo discontinued the 3DS console line after almost a decade.
iPhone's new 'orange dot' feature warns you when an app is listening.
An Alaska dentist who extracted a patient's tooth on a hoverboard sentenced to 12 years in jail.
Detroit Driver Arrested After Successfully Jumping Over Drawbridge.
A Sold Out Flight That Goes Nowhere.
A Florida woman was attacked by a 10-foot, 4-inch alligator while trimming trees.
Woman falls out of a car window onto the highway while filming a Snapchat video.
The CIA sent a team of 4 operators on a spy mission targeting China. None came back.
Tesla on Autopilot hits over 90 mph before police flag down a sleepy driver.
Woman sues Tokyo company after having to work 48 days in a row with limited bathroom breaks.
Sizzler files for bankruptcy as the pandemic demolishes sales at casual-dining restaurants.
Man Convicted For Smearing Semen On Co-Worker's Belongings.
Vivica A. Fox Tests Negative for COVID-19 After Pulling Out of Emmys Due to False Positive.
Cult leader who claims to be the reincarnation of Jesus arrested in Russia.
MTA board to formally ban pooping in subways and buses.
Aichi man gets 10 months in prison for saying "I got corona" in an electronics store.
Over 130,000 Japanese netizens rank the Top 20 anime opening themes of all time.
Let's Talk About Your Windshield Wiper Attitude.
A Vietnamese factory was busted recycling hundreds of thousands of used condoms.
Japanese government to start giving newlywed couples a wedding gift of 600,000 yen.
Local grandmother feels tricked after trying to order some Halloween treats from Amazon.
Woman fined $25K for illegally importing hundreds of doses of bovine semen.
Driver faces DUI charges after crashing into cruiser, injuring officer.
A 10-year-old Wisconsin wrestler is about to reach his goal: 100,000 pushups in a year.
Queensland nurse gives a distressed patient bizarre masturbation advice.
North Carolina city replacing street signs that misspelled 'Autumn'.
Woman wakes to find a snake 'chomping' on her forehead.
Woman accused of driving while high on pot, allegedly does some dancing after pulled over.
Possible rare 'seven-armed octopus' found on Whidbey beach.
Morocco Demolishes Controversial Fish Statues in Mehdia After Backlash.
Rapper YFN Lucci thought he was holding a prop gun. He was wrong.
$300K in counterfeit goods seized in Richland.
Route shut after major potato spillage.
AAA: Keep protective masks off of rear view mirrors.
Former SC teacher's license revoked after ingesting illegal substance in front of class.
A robot beats humans at curling thanks to a deep learning program.
Resuming sexual activity soon after a heart attack linked with improved survival.
Sex robots will be controlled remotely by humans from different continents.
Incredible pics show rival frogs battling it out over right to mate with females.
Echelon made a $500 version of its connected spin bike for Amazon Prime.
Is the gold in your phone funding drug gangs?
If we put computers in our brains, strange things might happen to our minds.
PlayStation's secret weapon: a nearly all-automated factory.
People who drive this car get the most speeding tickets.
Portwell Motherboard Has 20 USB Ports.
McDonald's New Spicy McNuggets.
7 weird and unexpected things food photographers do to make their shots look perfect.
The Official Drink of 2020 Is Red Lobster's Dew Garita.
Forget Taco Bell—you can make your own damned Mexican Pizza.
Can adding Lucky Charms marshmallows to other foods make them magically delicious?
WTF We Learned This Week: Seedless watermelons are genetically modified by crossing a watermelon variety that has its chromosomes in groups of four with a variety that keeps them in pairs. The offspring can't handle three chromosomes so it doesn't produce seeds. There's a species of octopus with seven arms. What's a Rabbel-Rouser.
Deepfake Sponsors: Sogi Crispee Flakes, Jankem Podz, Booba Gettz The Crazy One, Blo-N-Go Hair Dryers
Added October 01st, 2020