Episode 150: Clearly A Crime of Passion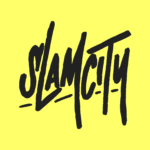 Gemini, Foxtrot, Arthur, and Burrito take another trip through the Quantimino™ to deliver thought-provoking discussions about life, lunch, news, and learning new things.
The episode opens with a pre-show. Gemini and Arthur try a Japanese creme brulee-flavored bottled milk tea.
Arthur had an appliance nightmare week. His oven was malfunctioning, so he purchased a new oven. The first oven delivered showed up four hours late of the scheduled window and arrived damaged. Arthur also had an issue with his fridge not cooling down properly which took the repair company two trips to fix. He could not finish all of the ice cream before it melted.
Gemini and Arthur then try a Japanese snack, an individually-wrapped cheese puff. It was not good.
Drink milk. It'll make your diqq bone bigger.
The forearm ruler.
Dr J Roper, forensic ejaculate spatter expert. His archnemesis is The Puddler.
Arthur had mostly thawed out frozen pizza crisped up by a pizza stone in the oven. Gemini had barbecue ribs and brisket. Foxtrot had chicken wings. Burrito had a sandwich. 
This Is The Newz
College student gets stuck in a clothes dryer after having a few drinks.
Giant black bear spotted riding atop Pennsylvania trash truck.
Japanese man's ex-girlfriend sneaks into his home, cooks up something crazy.
McDonald's teams with singer J Balvin for its newest celebrity meal.
All participants of an "orgy party" in Japan were arrested.
Adult Cream Pie coming to McDonald's Japan.
Domino's investigated after a pizza delivery driver was caught rubbing an ice cream container on crotch.
Eminem fan in Scotland sets Guinness record for most tattooed portraits of the same musician.
Former public library employee accused of stealing and selling over $1.3M in printer toner.
Woman's headache was caused by tapeworm larvae in her brain.
Ex-jail employees charged for playing 'Baby Shark' on repeat.
Eddie Van Halen, rock guitar god, dead of throat cancer at 65.
Netflix's "Selena: The Series" Finally Has A Release Date And A Beautiful New Trailer.
First-ever foot-operated vending machine appears in Japan during a pandemic.
Bull elk charges, slices man's kidney in half on Colorado golf course.
American oleh suspect in dog abuse case 'wanted to hurt ex'.
Johnny Nash, 'I Can See Clearly Now' singer, dead at 80.
The latest cannabis beverage has a familiar name: Pabst Blue Ribbon.
'Super High' with Andy Samberg, Craig Robinson and Common Will Turn Potheads into Superheroes.
Slack partnered with shoemaker Cole Haan on limited-edition sneakers.
Boy who has eaten nothing but sausages his whole life has been cured.
An Arkansas man was sentenced to more than 100 years in prison for a fatal shooting over unwanted mayonnaise on his hamburger order.
Eskimo Pie is getting rid of its derogatory name.
Hey! You Can Drink Sweet Potatoes, says Japanese beverage maker with new drink.
WTF We Learned This Week.
Appliance problems come in twos.
Long Pig Anonymous.
Eczema Boy is our mascot.
Fideo Paella.
Deepfake Sponsors: Sogi Crispee Flakes, Jankem Podz, Booba Gettz The Crazy One, Blo-N-Go Hair Dryers.
After party: More discussion about broken fridges. Clearly, this is a crime of passion.
Added October 13th, 2020