Episode 151: Unnatural Beams of Light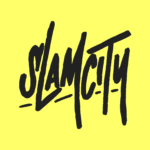 Gemini, Foxtrot, Burrito, and Arthur meet up at Daddy Juice Energy Studio in the Beaded Curtain for more discussions on life, lunch, and odd news.
The hosts with the most open up with a discussion about Amazon's Prime Day.
Unrelated to Prime Day, Burrito had a package lost in the mail and reveals that he has not one but two USPS apps installed on his phone.
Arthur's fridge was finally fixed and is making ice again. His new oven was delivered and installed.
What I Had For Lunch: Arthur had pizza from Marco's. Foxtrot made avocado toast at home. Burrito had a mesquite smoked ham and turkey sandwich with pepper jack cheese. Gemini had a lamb gyro at a Greek cafe.
Why is "It's Not What You Said, It's How You Said It" funny to us?
Random Holes Donuts. Explore.
This Is The Newz
A Texas teenager breaks two world records for longest legs.
France to distribute free medical cannabis, launch experiment in 2021.
Male chastity gadget hack could lock users in.
A Missouri man rescued 3 of Taco Bell's discontinued potato soft tacos, listed them for $200 on Facebook.
There's a petition to save Taco Bell's Mexican Pizza with almost 70K signatures.
How global demand for hair products is linked to forced labor in China.
With 'Dreams' and juice, Idaho man finds online fame.
Buffalo Bill's house from 'Silence of the Lambs' up for sale just in time for Halloween.
Apple pays $288,000 to white-hat hackers who had run the company's network.
A teen computer whiz is poised to become 'the patron saint of the internet' after Pope Francis declared he had enacted a miracle from heaven.
Woman ambushes fiancé at work in a wedding dress demanding he marry her right now.
Woman calls off the wedding to a ghost after he turns to partying and drugs.
Asus is Making Gundam-Styled PC Parts for the Japanese Market.
Dexter Revival Coming to Showtime as Limited Series.
Man charged with assault after farting in Uber.
Finland wants to jail men who send unsolicited 'd**k pics'.
Cougar stalks, pounces at man in a Utah canyon.
An 18-wheeler rolls over on I-35 in New Braunfels, spills mason jars across the highway.
Attorney for dominatrices says group sex with priest was legal.
Elon Musk tweets the Model S will be priced at $69,420.
Police find cash hidden between Bolsonaro ally's buttocks.
McDonald's denies claims that Travis Scott partnership was a distraction from discrimination lawsuits.
Retired rapper Logic spends almost a quarter million dollars on a set of Pokemon cards.
Gal Gadot cast as Cleopatra, draws criticism as a 'very bland looking' Israeli playing the queen of Egypt.
Man arrested for allegedly stuffing razor blades into pizza dough at Maine supermarket.
You Can Finally Buy a Pink Pineapple.
Top Ramen looking for 'Chief Noodle Officer,' pay is 10k and 50-year Ramen supply.
KFC Selling Potato Chip-Crusted Chicken Tenders Called "Lay's Chicky Chips" in Thailand.
Dunkin' Donuts rolls out 'spicy ghost pepper' donuts.
WTF We Learned This Week: Cisneros v. Corpus Christi ISD
Deepfake Sponsors: Jankem Podz, Booba Gettz The Crazy One, Sogi Crispee Flakes, Blo-N-Go Hair Dryers.
Added October 20th, 2020