Episode 153: Cosmic Paintbrush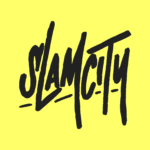 Gemini, Foxtrot, Burrito, and Arthur record from Daddy Juice Energy Studio for another solid episode of Slam City.
Burrito's package was lost in the mail and still lost.
Burrito gets another package and unboxes a slide hammer.
Foxtrot expands his tool collection and explains his hustle.
The Boys watch party update.
Netflix documentaries.
Moderation.
The Good vs Evil Draft.
Burrito got sick (not Covid).
What I Had For Lunch – Foxtrot made Shin ramen. Gemini made chicken marsala. Burrito had lasagna soup and Domino's. Arthur had Marco's double pepperoni specialty pizza for half-price.
Fideo Paella's Italian cousin, Pollo Marsala.
This Is The Newz.
Meet the Diabolical Ironclad Beetle. It's Almost Uncrushable.
President Trump's Twitter was accessed by a security expert who guessed the password 'maga2020!'.
Crisis fermenting as cabbage shortage hits South Korea's kimchi culture.
7-Eleven Japan's "Paper Tiger" sandwich sparks online controversy over deceptive packaging.
We try Burger King Japan's "Fake Burger", a chip butty on steroids.
Parents name their daughter after internet provider for free WiFi.
Bot orders $18,752 of McSundaes every 30 min. to find if machines are working.
Japan puts off the decision to release treated Fukushima water into the sea.
Microsoft Sent Snoop Dogg an Xbox Series X Fridge for His Birthday.
Couple at a NYC eatery served $2,000 Bordeaux in error after ordering cheap wine.
Australia Bans Import of Hentai And Other Adult Anime Products from Japan!
A Deepfake Porn Bot Is Being Used to Abuse Thousands of Women.
Berlin breaks up a 600-strong party over Covid.
KFC sells its fried chicken-scented fire logs at Walmart.
5 rappers accused of smoking marijuana last year.
Passenger falls and dies after hanging out of van and killing bicyclist.
Walmart store evacuated when skunk wanders inside.
NASA mission finds water on the sunlit surface of the moon.
Guitar Center may file for bankruptcy after missing $45 million payment.
Self-cloning mutant crayfish are invading a Belgian cemetery.
Pole-dancing skeletons must be removed, HOA tells homeowner.
Four Loko wants to get you drunk fast with new 'Pregame' shots.
'Tiny Toons Looniversity': Steven Spielberg Executive-Produced Reboot Gets Two-Season Series Order For HBO Max and Cartoon Network.
Costco is the latest retailer to drop Chaokoh coconut milk over allegations of forced monkey labor.
El Paso strip clubs remain open after Mayor Margo breaks tie vote.
Shoppers horrified to find a 'cute' stag ornament from B&M is VERY well-endowed.
A Tampa woman made 42,000 fraudulent Amazon returns in the past 5 years.
Seattle arcade unveils 'touchless' pinball machines.
Twitch suspends DragonForce guitarist for playing his own music.
Sally the Salad Robot is replacing the traditional salad bar at Piggly Wiggly.
Gemz during Newz:
Gemini watched The Departed in VR.
Jaymark Is Dead.
Double X Quantimino At Home Edition.
Foxtrot falls in the Quantimino.
How can there be water on the Moon if there is no Moon?
The Devil's Draft.
WTF We Learned This Week.
Borat Subsequent Moviefilm.
Conspiracy theory about adrenal glands is Monsters, Inc.
Deepfake Sponsors: Jankem Podz, Julio Tejas, Booba Gettz The Crazy One, Blo-N-Go Hair Dryers.
Added November 03rd, 2020