Episode 154: Unicorn Jerky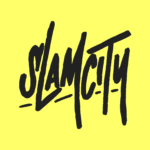 Gemini, Foxtrot, Burrito, and Arthur travel through the Quantimino to the Beaded Curtain District to record another intergalactic episode of Slam City. Bring a change of clothes.
Burrito fell under the weather last week, got tested for Covid, and fortunately tested negative.
Foxtrot provides updates on his tool collection hustle.
Amazon Prime's The Boys watch party update.
Fun Facts about Godzilla.
You can only pick your three favorite three breakfast cereals from a list of nine.
What I Had For Lunch: Gemini had Eggo blueberry waffles. Burrito had a salmon burger with gorgonzola cheese. Foxtrot had chicken and dumplings with habanero hot sauce. Arthur had leftover Red Baron pizza.
This Is The Newz.
Man arrested in Japan for selling overseas bootleg anime DVDs.
More than $1M worth of stolen Home Depot goods recovered.
McDonald's McRib is returning to menus across America for the first time in 8 years.
Leopard mauls Florida man who paid for 'full-contact experience' with a big cat.
These Influencers Are Computer Generated. But They're Making Real Money.
Colorado man wins lottery, misses deadline to turn in ticket by 3 days.
A couple got married at the Dunkin' drive-thru where they met.
Sean Connery: James Bond actor dies aged 90.
A Florida fisherman caught a gator he'd been watching for three years. It weighed more than 1,000 pounds.
Oreo built a doomsday vault to protect cookies from an asteroid.
College Students At University in Bali Permitted To Pay Their Tuition With Coconuts.
Burger King urges customers to go to McDonald's in order to help the restaurant industry.
In Brazil, a parrot puppeteer's death stirs the nation.
Russia's 'Sausage King' Murdered With Crossbow.
You can now finally get chicken thighs from this buffalo wing chain.
Oregon became the first state to decriminalize hard drugs like heroin and cocaine.
McDonald's Japan now has a double cheeseburger with rice buns, and people are raving about it.
Mysterious 'snake' spotted in Virginia turns out to be an invasive worm.
'Baby Shark Dance' becomes YouTube's most viewed video.
Bank Teller Laughs at Robber Trying to Rob a Bank with a Meat Cleaver.
Mountain Dew introduces its own hot sauce.
Pizza Hut Taiwan's New Halloween Pizza Looks Like a Charred Black Pizza Topped with Lumps of Coal.
'Genshin Impact' Is Making A Truly Astonishing Amount Of Money.
KFC debuts clean-shaven Colonel Sanders for month of 'Movember'.
Couple find Prohibition-era whiskey hidden in the wall of their home.
Gemz during Newz:
If we had our own advertised custom fast food combo meals.
Re-enactment of a bank robbery with a meat cleaver.
WTF We Learned This Week: ALDI
Deepfake Sponsors: Jankem Podz, Julio Tejas, Booba Gettz The Crazy One, Blo-N-Go Hair Dryers.
Added November 10th, 2020