Episode 155: Dropping a Red Sock in Bleach Water is One Way to Make a Pink Tube Sock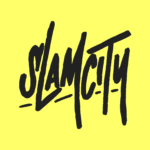 Gemini, Foxtrot, Burrito, and Arthur record another triple uranium episode at Daddy Juice Energy Studio in the Beaded Curtain District for conversations about life, lunch, and odd news.
Double X Quantimino.
Gemini Jackson made pancakes on his live stream.
Foxtrot updates the gang on his power tool hustle.
Burrito's poster finally arrived but with bad news.
2021 Prediction.
Civil War II – You have 30 minutes to take what you need with you, what will you take?
This Is The Newz
Man Banned From Yellowstone National Park After Rangers Catch Him Cooking Chickens in the Hot Springs.
Taiwan teen woke from a 62-day coma by words 'chicken fillet'.
The Company That Owns Arby's And Buffalo Wild Wings Just Bought Dunkin' Brands For $11.3 Billion.
Tesla just rolled out its own tequila. It's already sold out.
Beach ball-sized jellyfish capable of damaging boats spotted in South Carolina.
Rare, 4-foot-wide jellyfish spotted on Florida beach.
A California man donated 25,000 baseball cards to a 9-year-old girl who lost her collection in a wildfire.
Japanese mandarin oranges purchased at $9.6G for a single crate.
The US government seized $1 billion in bitcoin from dark web marketplace Silk Road.
Paris bans delivery and takeaway food and alcohol at night.
Legal weed won big in the election.
Texas boy wins first place in national mullet championship.
McDonald's to test McPlant, which includes its own meat-free burger.
Man asks for no salad in McDonald's burger but when it arrives, he's 'devastated'.
Capcom hit by ransomware attack, is reportedly being extorted for $11 million.
Scientists 3D print a microscopic Star Trek spaceship that moves on its own.
Alex Trebek, Revered Host of 'Jeopardy!' for 36 Years, Dies at 80.
Krispy Kreme debuts new glazed doughnut flavor for fall (and isn't pumpkin spice).
Fashion brand Supreme has been bought for $2.1 billion by VF, which owns Vans, Timberland, and North Face.
Florida woman busted for "self care" outside 7-Eleven caught "committing" same offense outside Popeyes.
The Disc Drive PlayStation 5 Is Worth the Extra Money.
Couple complained that the Animal Planet show cast them as pot growers.
Indian man builds 9-foot-long marker pen for Guinness record.
Woman posing as an FBI agent sought free fast food.
Japanese town deploys 'Monster Wolf' robots to deter wild bears.
Robbers drill into a vault, steal 6.5 million euros.
First customer to get a PS5 was the first to get a PS4, too.
Microsoft: 'Please do not blow vape smoke into your Xbox Series X'.
What I Had For Lunch
WTF We Learned This Week
Manatees control their buoyancy by cycles of farts.
Gemini re-listened to some music to test out his new headphones. Which well-produced albums would you listen to test speakers?
Foxtrot hasn't watched any more of The Boys, because he watched Boyz n the Hood.
Reflecting back to Chappelle's Show.
Deepfake Sponsors: Jankem Podz, Julio Tejas, Booba Gettz The Crazy One, Blo-N-Go Hair Dryers.
Added November 18th, 2020