Episode 157: Monitor Presets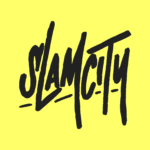 From tip to taint, Slam City covers the happenings of four dudes in a booth, odd news, lunch, and learning new things. Recorded at the Daddy Juice Energy Studio in the Beaded Curtain District, your all-time favorite part-time friends bring you a triple uranium podcast designed to help you unwind.
Double X Quantimino.
Combo meals.
Tail discussion, tail cosplay: Barney, Michael J Fox, Left Shark.
Burrito got mail: Cowboy Bebop vinyl.
Foxtrot finished the first two seasons of The Boys. Gemini and Arthur bring up that one scene in Season 2 again without spoiling it.
Ticking Time Bandito enemy Vektor.
Mr Cleo.
The Circle Game, The Pizza Game.
Milk expiration dates: If it ain't cheese, you drink it with ease.
Yerba mate.
High-tech electric toothbrushes.
Valorant explained to Burrito.
This Is The Newz
Indonesian man becomes a millionaire as a meteorite crashes into home.
Burger King Japan Asks: Can a Sandwich Have Too Much Meat?.
Scientists Used Human Genes to Make Monkey Brains Bigger.
Massive 14-hour line forms as Colorado gets first In-N-Out Burger joints.
Huge sinkhole with glowing green liquid appears on Toronto street.
Botched art restorations become Japanese gacha capsule toys.
Guitar Center is filing for bankruptcy.
Most expensive video game ever: Rare copy of 'Super Mario 3' sold at auction.
253 Supreme T-shirts expected to sell for $2M in Christie's auction.
Canadian officials warn drivers not to let moose lick their cars.
Weird Japanese vending machine beverage: Dashi fish soup from…Coca-Cola?!?.
Phallus sculpture appears in Bavarian mountains.
The mysterious monoliths in Utah, Romania and California.
FAA fines Philadelphia drone pilot and Youtuber $184,500.
First Look Inside Super Nintendo World, Which Opens In Japan Next February.
Lawsuit Claims Mexican Beer Tecate Is Actually Brewed in Holland.
Evangelion Finally Album Release Announced for Digital, CD & Vinyl.
The Mister Donut Ice Bar: When donuts become ice cream.
We rock Japan's new wearable grocery bag for sustainable, stylish shopping.
Oreo releases new Lady Gaga-themed cookies.
French pizza maker sets a new Guinness World Record.
Driver busted for using flashlights as headlights on his car.
Man's wife sells his PlayStation 5 after she discovers he lied and said it was an air purifier.
What I Had For Lunch.
WTF We Learned This Week.
Deepfake Sponsors: Jankem Podz, Julio Tejas, Booba Gettz The Crazy One, Blo-N-Go Hair Dryers.
Added December 09th, 2020