Episode 158: Cowabunga Egg Rolls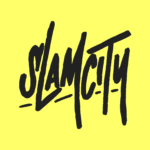 Intergalactic boba runners travel through the Quantimino™ to Daddy Juice Energy Studio in the Beaded Curtain District to record a show about their happenings, odd news, lunch, and things that they learned.
Foxtrot PSA.
Double X Quantimino.
Ticking Time Bandito supervillain Kilohertz.
Voting J Roper off the island.
Mister Cleo runs the izakaya.
Izakaya menu. Omurice made with space eggs and cooked with the fire of four suns.
Rings of Saturn ice water.
The Crazy One intergalactic boba drink.
Recap of details from White Van Scam, the story of Booba Gettz.
Foxtrot's superhero, Kumo the Spider Drift King.
Burrito pre-ordered the Evangelion Finally vinyl.
Tiny houses.
911 call for mouth burned by scorching lasagna.
This Is The Newz.
New Orleans swingers event becomes 'superspreader' after 41 test positive for coronavirus.
A 'monolith' in Slam City.
The Developer Who Painted Over the 5Pointz Graffiti Mecca Must Pay an Additional $2 Million to Cover the Artists' Legal Fees.
'Wheel of Fortune' viewers concerned over Pat Sajak's recent 'feisty' behavior.
Dog missing for three weeks finds his owner working at Walmart.
Foster's: 'Australian for beer' around the world will soon be introduced to Australians.
Vulgar Image On Kids' Show 'Maya The Bee' Causes Netflix To Pull Episode.
A Fisherman Making $670 A Month Found 220 Pounds Of Whale Vomit Worth Up To $3.2 Million.
65-year-old woman accused of selling narcotics out of her central Austin home.
California man punches 350-pound bear in face to save beloved dog 'Buddy'.
Mario Lopez will play Colonel Sanders in KFC-Lifetime original movie 'A Recipe for Seduction'.
$340,000 worth of MSI's Nvidia RTX 3090s Stolen in China.
Politically correct Santa tells a crying kid he won't bring him Nerf gun.
Name your baby after a fast food chain to win 60 years of Domino's pizza.
Chuck Yeager, pilot who broke the sound barrier, dies at 97.
Pizza Hut is selling a triple-decker pizza box.
Impersonating a Property Owner, a Man Paid an Artist to Paint a Cookie Monster Mural in Peoria.
Giant 9 pound goldfish found in South Carolina lake.
American woman breaks record for largest afro.
Former Israeli space chief says aliens exist.
A retro noodle soup vending machine is immortalized in an udon soup-flavored pound cake.
Shortage of chocolatey milk enhancer Milo has Japanese resellers licking their chops.
Dunkin' customer stabs teen worker because flavor wasn't available.
McDonald's fries in Japan suddenly start tasting like cosmetics.
A SpaceX Mars rocket prototype just exploded. It was still a success.
Rats besiege New York Chipotle, eating avocados and attacking staff.
Krispy Kreme celebrates 'Day of the Dozens' 2020 with $1 doughnuts deal.
What I Had For Lunch.
WTF We Learned This Week.
Space, Cheetle, and the origin of Genghis Khan.
Deepfake Sponsors: Foxbox VPN, Julio Tejas, Booba Gettz The Crazy One, Blo-N-Go Hair Dryers.
Added December 15th, 2020