Episode 159: Higher Educational Technical Street Learning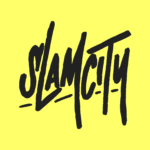 Gemini, Foxtrot, Burrito, and Arthur meet up at the crossroads of the Quantimino™, Daddy Juice Energy Studio in the Beaded Curtain District. Class is in session with the four dudes in the booth catching up, letting their imaginations run wild, commenting on odd news, and playing another round of their favorite guessing game, What I Had For Lunch.
Pre-show: Stats STAT.
A look back at 2020.
Burrito got bicycle parts in the mail which leads to a discussion about bicycles.
Coheed and Cambria reference: Ten Speed (Of God's Blood and Burial).
Arthur's bad luck in 2020 with his fridge, oven, and car.
Any movies, TV shows, podcasts, or musical compositions that got you through 2020?
The Boys, The Mandalorian, Clone Wars, 90s music, Band Maid.
If your d!ck could talk, which Ninja Turtle would it be?
The meaning of Xmas.
Tamales.
This Is The Newz.
Psychedelic drug DMT to be trialled in the UK to treat depression.
Jay-Z's Marijuana Line Monogram Debuts First Products.
'Friday' star Tommy 'Tiny' Lister died at 62.
Drugs recalled after 'mix-up' packages depression medication and erectile dysfunction drug together.
'World's Smallest Target' has been demolished.
Lost painting worth more than a quarter-million dollars found by a dumpster.
Thirsty burglar's soda break puts him in the can for 5 years.
Slam City Police Searching for Suspects Who Stole Man's Truck, Tacos During Robbery.
Woman with 5 kids carjacked a man on San Antonio's West Side Saturday.
Giant Godzilla statue is part of Japanese park's Christmas illumination celebration
Tokyo has a cafe lounge that's for negative people only.
Japanese government's new birth rate plan: Use AI to tell people who'd be a good spouse for them.
I spent $120 to try every burger at Wendy's, and the best is a classic.
Domino's gives hourly workers a $1,200 holiday bonus.
After Destroying Peoria's Internet-Famous Cookie Monster Mural, the Landlord Will Commission a 'More Appropriate' One to Replace It.
Man, 41, Arrested for Climbing onto Airplane Wing Before Takeoff from Las Vegas Airport.
Police release surveillance footage of prisoner escape in Gary.
Portland man accused of chasing McDonald's employees with chainsaw.
Belgian police shut down 50-person cross-border sex party.
Man receives probation for tricking women into changing diapers.
Man gets jail time for smuggling sea cucumbers across the border.
Pornhub Just Purged All Unverified Content From the Platform.
Ontarian Leaves Package Of Poop On Porch & It Apparently Got Stolen Only 40 Mins Later.
Bride says she wore a secret vibrator controlled by her husband at her wedding.
This 6-year-old racked up $16K on mom's credit card playing video games.
Cyberpunk 2077 Issues Lead to $1 Billion Loss for Founders.
Wearing someone else's face: Hyper-realistic masks to go on sale in Japan.
Pennsylvania man eats Chick-fil-A for over 130 days straight, breaks unofficial record.
Lab-Grown Chicken Meat Will Make Its Restaurant Debut This Saturday.
San Francisco's only Olive Garden closes for good.
What I Had For Lunch.
WIHFL – The Card Game.
Hot Dogs from Home Depot.
The Land of Free Cheese.
WTF We Learned This Week.
Community College.
Deepfake Sponsors: Foxbox VPN, Julio Tejas, Booba Gettz The Crazy One, Blo-N-Go Hair Dryers.
Added December 23rd, 2020