Episode 160: The Land of Free Cheese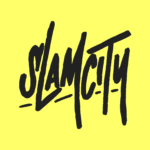 Foxtrot and Burrito were off for the holidays, so this episode replays a couple segments from recent episodes that feature them: Fun Facts About Godzilla and Power Tool Hustle. Gemini and Arthur did the odd news commentary and played What I Had For Lunch. Arthur recalls a strange dream that he had.
Arthur connected to Daddy Juice Energy Studio from a lo-fi parallel of the Quantimino™, so his audio quality is not triple uranium output this episode.
Double X Quantimino – Replay Edition.
Fun Facts About Godzilla (from Episode 154).
Power Tool Hustle (from Episodes 153-156).
This Is The Newz.
Man jailed for life over $20 marijuana sale has been freed.
Dark web drug trafficker used $50K to pay his mortgage.
Nature is not healing.
12-Year-Old 'DJ' Who Organised Rave Parties In School Loo Comes Home To Find His Equipment Confiscated.
Kung Fu Masters in China Who Practice the Painful Looking Dying Tradition Known as 'Iron Crotch'.
Women find chrome 'Z' under North Las Vegas bench to win $10,000 in nationwide treasure hunt.
Sony yanks Cyberpunk 2077 from Playstation store after outcry.
KFC launches 4K, 240FPS gaming console with a built-in chicken warmer.
Couple Win Cash Equivalent Of 60 Years' Worth Of Domino's Pizza After Naming Son Dominic.
Pepsi is launching 'cocoa' cola, a drink made to taste like hot chocolate with marshmallows.
McDonald's To Serve Spam and Oreo Burger in China.
Woman pays for a stranger's McDonald's but regrets it after finding out the price.
McDonald's is launching Katsu Curry Chicken McNuggets.
Tractor-trailer crash spills 20,000 pounds of cheese balls on highway.
Ridiculously expensive Tokyo sandwich for 8,650 yen.
What I Had For Lunch.
Marco's Pizza.
Gemini caught a cold.
Arthur's strange dream.
Deepfake Sponsors: Julio Tejas, Booba Gettz The Crazy One, Blo-N-Go Hair Dryers.
Added December 29th, 2020