Episode 202: Ride or Die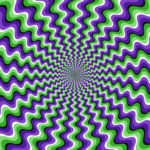 Brutally honest and humorous, just the show you've been looking forward to all week, every week. Intergalactic boba runners bring you conversations to get you through your existence.
Pre-show.
Drops of Jupiter.
Gemini's grade school history project
Tila Tequila.
Sodium one-liner.
Double X Quantimino.
Superman.
Catwoman: Lonely City.
Lilith.
The Beatles.
Ruby Tuesday.
Brian's Botched Circumcision.
Intermission.
Botched circumcision commentary.
Gemini tells a joke. "student council"
This Is The Newz.
Pablo Escobar's Cocaine Hippos Are Legally People, Court Rules
Melissa Joan Hart becomes the first to win $1 million on 'Celebrity Wheel of Fortune'
Disgraced 'Billionaire' Says He Faked His Way Onto the Rich Lists
I found an Amazon folder with thousands of audio recordings from my home gadgets
Burrito's Nippon Newz.
Japanese firework catapults a teddy bear into the sky
Electronic grandchild "Ami-chan" developed by Takara Tomy
"World's most spacious public toilet" baffles the mind in Japan
Man in Kyoto leaves bag of red-stained knives in front of stranger's house
More Newz.
West Japan man arrested for alleged sale of porn videos with pixelated images altered by AI – The Mainichi
Museum Starts OnlyFans Account After Its TikTok Is Banned for Posting Nudes
I went dumpster diving at my local Whole Foods and found $1,000 worth of fresh baked goods, produce
Local TV Station Apologizes For Playing Porn During Weather Report
Penis plant in bloom in Leiden; Third time ever in Europe
Worker exposes how fast-food ice can make you sick in viral TikTok
Taco Bell Fans Are Mourning the Sudden End of This Beloved Item
What I Had For Lunch
Burrito ate Burger King.
Clam jam.
Deepfake Sponsors: Julio Tejas, Booba Gettz The Crazy One, Thicccum Farmz.
Added October 29th, 2021