Episode 203: Cautiously Optimistic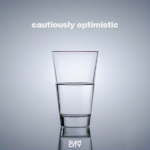 Ladies, gentlemen, and scholars! The World's First Quantimino™ Powered Podcast brings you Four Dudes in a Booth recording from the Thicccum Farmz Compound in the Beaded Curtain District. Bring a change of clothes.
Double X Quantimino.
Perspectives – If you were told that your remains could become long pig, would you let the humans eat your flesh or not? What if you had no choice but knew that you would be the main course of a food review video on YouTube?
Lawn gnomes
What makes Cowboy Bebop a great anime series
Dune 2021
Just Egg – The commercials annoy Arthur, but the product annoys him even more.
Spirited away – If jizz were ghosts
In the room where it happened (not a Hamilton reference)
Burrito hates Pearl Jam and R.E.M.
This Is The Newz.
Hooters waitress left in tears by customer's rude message on receipt
This is how you run a £37,000 tab in a London restaurant
Man ordered to trim his bush which he's been growing for 20 years
Egypt detains artist robot Ai-Da before historic pyramid show
'Testicle bath' birth control device earns Germany's Dyson Prize
Burrito's Nippon Newz.
Japanese roller coaster keeps breaking riders' bones, now under federal investigation
Japan's number-one cosplayer Enako reveals shocking amount she earns from manga gravure modeling
Osaka man arrested for smearing poo on teen's backpack
Japanese man says "I'm a Vietnamese" while pointing knife at convenience store worker to rob her
More Newz.
New Owners of Wu-Tang Clan Album 'Once Upon a Time in Shaolin' Revealed
Rare 'flesh-eating' STD on the rise in UK, doctor warns
Woman shocked to find whole potato in a bag of Aldi crisps
Felony Charges Filed In KFC Drive-Thru Rage
Kellogg's sued for $5M over alleged lack of strawberries in Pop-Tarts
Hundreds of rolls of toilet paper spilled onto California highway
What I Had For Lunch
Deepfake Sponsors: Julio Tejas, Booba Gettz The Crazy One, Thicccum Farmz.
Added November 05th, 2021