Episode 205: Memento mori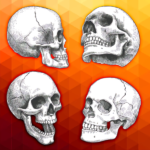 "Memento mori" opens with a long conversation about a scientific paper from 2003 that studies female users of a certain unnamed dating app and their preferences in the men that they contact. The topics then move on to: Quantum Leap, getting her nose where the sun don't shine, eating in the car, odd news commentary, Nippon news, and what we had for lunch.
Double X Quantimino.
Height to income dateability ratio, an Interview with Dr Smartman – These Clams Don't Appreciate Short Kings: How Much Short Guys Need to Make to Be Attractive
Brian explains Quantum Leap to Gen Z.
The Back Nine: How to get her nose in your b-hole
Eating in the car
This Is The Newz.
There is already a company called Meta and it is asking for several million to give the name to Mark Zuckerberg
M'sia company's name & logo last 3 years was Meta before Facebook's Meta rebrand
2021 National Toy Hall of Fame Inductees Announced – The Strong Museum of Play
Venomous sharks found in London's Thames river
Burrito's Nippon Newz.
We buy chocolate fish in a can from a store in Akihabara
Mochi ice cream ramen: Noodles will never be the same again
Crazy shiitake crane game out lets you win mushrooms by winning mushrooms that aren't mushrooms
Japan's oldest McDonald's worker defies age barriers, inspires everyone at the age of 93
Japan's Bear Paw Cafe: A safe space for staff with mental health challenges
More Newz.
Woman claims her life is harder because she is 'attractive'
'Plus-size Hooters' in booty shorts spark debate: We are 'sexy and confident'
Waitress reveals she made only ONE PENNY during six-week pay period
What I Had For Lunch
Deepfake Sponsors: Julio Tejas, Booba Gettz The Crazy One, Thicccum Farmz.
Added November 18th, 2021