Episode 209: Aquarium Cleaner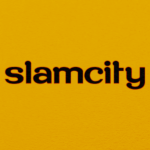 You are cordially invited to the best lunch table conversation in the Quantimino™. Take a seat with Gemini Jackson, Wes Burrito, Brian McFly, and Arthur Dood as they humor a captivated audience by deconstructing Earth's hot topics and news headlines.
Double X Quantimino
DXQ Level Newz: This "90 Day Fiancé" Star Has Probably Made More Than Your Annual Salary In One Week By Selling Her Farts
Gemini proposes setting up an interview with an actual Show Me Your Feet Guy
Feetquently Asked Questions
The Arbiter makes amends with Thigh Stop
Cherry Cordials
This Is The Newz.
Catalytic converter thief crushed to death by Toyota Prius
Ex-McDonald's worker 'disturbed' after discovering raunchy Ronald McDonald toy
Woman delivered her own baby in car travelling at 60mph
Man Lifts His Sleeping Ex-Girlfriend's Eyelids to Unlock Her Phone, Stealing $24,000
Burrito's Nippon Newz.
New foot bath boots bring the healing waters of a Japanese onsen to your home
Newly appointed Minister of the Environment found following adult-oriented Twitter accounts
Official Pokémon furniture line launches with Pikachu Sofa and Poké Ball table
What I Had For Lunch
Deepfake Sponsors: Julio Tejas, Booba Gettz The Crazy One, Thicccum Farmz.
Added December 23rd, 2021