Episode 220: Unmask The Truth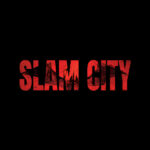 The Burrito reviews the 2022 film The Batman and brings up Wonder Woman. Gemini and Brian discuss feet guys through history. Arthur explains why fundraising for war efforts is for suckers. Gemini battles anonymous text messages and email spam. Newz commentary, a heated debate about tipping, Burrito's Nippon News, "stuck" motels, plus the best guessing game in the Quantimino™, What I Had For Lunch.
Double X Quantimino
Burrito reviews The Batman
Burrito brings up Wonder Woman
Feet Guys Through History
Fundraising for war efforts is for suckers.
Anonymous text messages
This Is The Newz
A 'molecular drinks printer' claims to make anything from iced coffee to cocktails
Playboy model claims she was kicked out of Airbnb for being too hot
Study shows breastfeeding can reduce risk of cardiovascular disease
Bloke fighting for life after cutting off his penis and popping it in drawer
People Think They Can See Ryu's Dick In The Street Fighter 6 Reveal
Burger King Has a New Take on The Whopper, the Twisted Whopper
Restaurant tips have gotten stingier, Square data shows
18-wheeler hauling chicken fat overturns on Dead Man's Curve
Courteney Cox Says She Had to Sell Her LA Mansion Because It Was Haunted
Burrito's Nippon News
Crazy cheap hotel in Tokyo comes with a crazy catch
Man with no visible injuries found dead on train in Japan
42-year-old police sergeant disciplined for stealing about 200 yen from shrine donation box
What I Had For Lunch
Deepfake Sponsors: Julio Tejas, Booba Gettz The Crazy One, Thicccum Farmz
The intro clip in this episode is sampled from "Pitch Experiment: Canon in D + All Star (Smash Mouth)" by There I Ruined It Productions, reddit user dustin1776.
Added March 12th, 2022