Episode 262: How To Decorate Flowers (By Plastic) or Play It Loud, White Tiger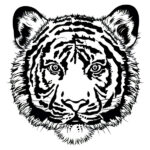 From tip to taint, Gemini Jackson and the Loud Table tape this work of Art at the Daddy Juice Energy Studio in the Beaded Curtain District to bring you the best conversation topics, news commentary, and laughs from your side of the Quantimino™. Bring a change of clothes.
Double X Quantimino
Brian unloads all of their frustrations on spam texters
Arthur the Arbiter – Guy in front of him at the drive-thru used McD's app to get a $2 spicy 10pc spicy McNugz but still spent $10+ on the meal. Maybe intended for 2 people? But Arthur's app deal hack is better.
Chorus pedal (Just Like Heaven)
Hypothetical Meta Analysis, Part 1 – How loud are you allowed to go?
Hypothetical Meta Analysis, Part 2 – A pod reviewer referred to Brian McFly as a "white tiger".
This Is The Newz
Flung pickle token: artist asks $10,000 for McDonald's burger ingredient
Police say people pretending to play violin for money a 'nationwide issue'
Forgotten Subway sandwich ends up costing young woman $1,844
Want free Subway sandwiches for life? Get a foot-long tattoo
Klondike's Choco Taco Discontinued After Almost 40 Years
Burrito's Nippon News
We try new 'adrift at sea' experience and end up floating alone on the Yamaguchi coast
Security guard arrested in Shizuoka for abandoning 13 liters of urine at pachinko parlor
Japanese AI device reads stories to your kid with your voice, even if you've never read them
Deepfake Sponsors: Julio Tejas, Booba Gettz The Crazy One, Thicccum Farmz
Added November 29th, 2022